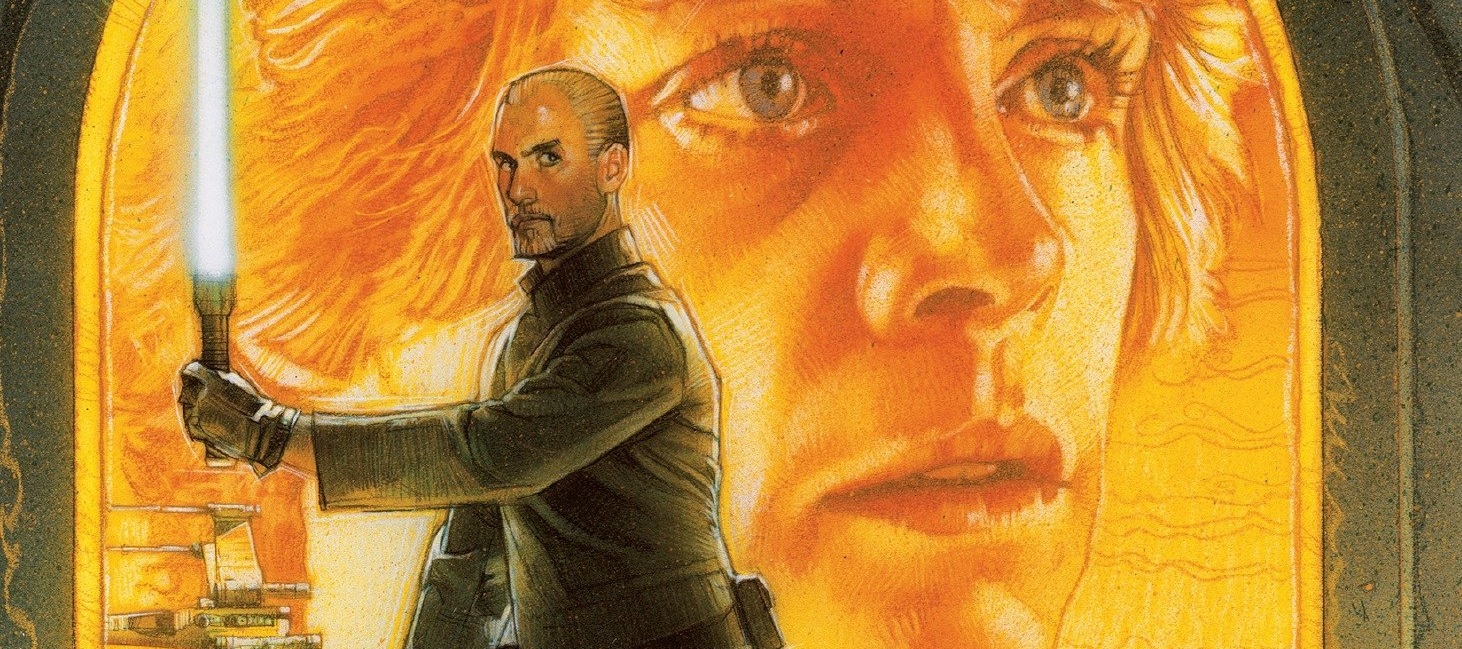 Special to the State Press Magazine
Michael A. Stackpole gets to play in George Lucas' Star Wars universe, and he gets paid to do it.
The 41-year-old Scottsdale resident is the author of Bantam Spectra's I, Jedi and five books in the X-wing series, including the just-released Isard's Revenge. He has also written for Dark Horse Comics' X-wing series. The University of Vermont graduate, with a degree in history, moved to the Valley in 1979.
The X-wing series is centered around the exploits of Rogue Squadron, the group of Rebel pilots commanded by Luke Skywalker in The Empire Strikes Back — which just happens to be Stackpole's favorite movie of the original Star Wars trilogy.
"It's a story in which the heroes get beat up pretty badly, but they don't surrender," he said. "Very heroic."
Stackpole's books take place after the original trilogy of films, when the Rebel Alliance is trying to take back the galaxy from the defeated Galactic Empire.
He said he does not find it difficult to write for Star Wars fans, even though a new trilogy of films written, directed and guided by Lucas himself is at hand.
"The fact that the universe can encompass so many stories and creatures and things means that there's a lot of depth there," Stackpole said. "Any scene in one of the movies can spawn a half dozen stories. Once viewers or readers start projecting a greater depth to the universe than exists on the screen, you've got them. Star Wars makes that very easy."
Stackpole said he thinks the Star Wars fan community in the Valley is a vibrant one, even though there is no Countingdown.com-style line in Arizona.
"I have a Rogue Squadron jacket, and I had a waiter at a restaurant point at the Rebel crest on the sleeve and say, 'I don't even have to look at the back to know what that coat is,'" Stackpole said. "There are corporations that would kill out there for that sort of logo recognition."
Isard's Revenge, Stackpole's final X-wing book, is currently ranked 17th on USA Today's list of best-selling books. His next Star Wars project is Onslaught, the second in a series of new Star Wars novels for Del Rey, to be released January 2000.
So what is Stackpole looking forward to about The Phantom Menace?
"Just getting back to a universe I fell in love with two decades ago," he said. "I know the movie will blow my socks off. I'm grinning just thinking about it."